Rebecca L. Burnham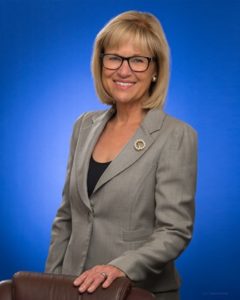 Rebecca L. Burnham has practiced law in Phoenix since 1980 and represents real estate interests in connection with the acquisition, planning, development, financing, operation and sale of real estate developments, as well as legislative and public policy matters pertaining to economic development and land use.
Ms. Burnham's professional involvements include membership and leadership positions in various professional organizations including the Urban Land Institute (Arizona Advisory Board) and the Homebuilders Association of Central Arizona. She also writes and lectures on the topics of infrastructure finance, land use and economic development incentives including as a guest lecturer at Arizona State University's Masters of Real Estate Development program and, previously, the Thunderbird School of Global Management.
Ms. Burnham is actively engaged in the community, currently serving on the Boards of Blue Cross Blue Shield of Arizona, Inc. and Crisis Nursery Foundation and previously on other boards and committees including the Boards of Teach For America (Arizona Regional Advisory Board), Mercy Services Corporation (St. Joseph's Hospital), Phoenix Country Day School, Paradise Valley United Methodist Church, Goldwater Institute and Crisis Nursery, Inc.. She is a former honorary wing commander at Luke AFB and served a two-year tour as one of two Arizona representatives to the USAF Air Education and Training Command. Ms. Burnham is a member of Valley Leadership (Class VII) and Arizona Town Hall.
Ms. Burnham also has a longstanding interest in public affairs, having served as a Republican state committeeman following service as a precinct committeeman, and has worked on various political campaigns including, at present, serving on the Finance Committee for the re-election of Governor Ducey.
Ms. Burnham has received numerous awards and recognitions, including "Top 50 Super Lawyers in Arizona" and "Top 25 Women Lawyers in Arizona."